Moisturising Body Wash – 300ml.
A safe and gentle formulation that gently cleanses the skin, providing an important emollient action and preventing dehydration.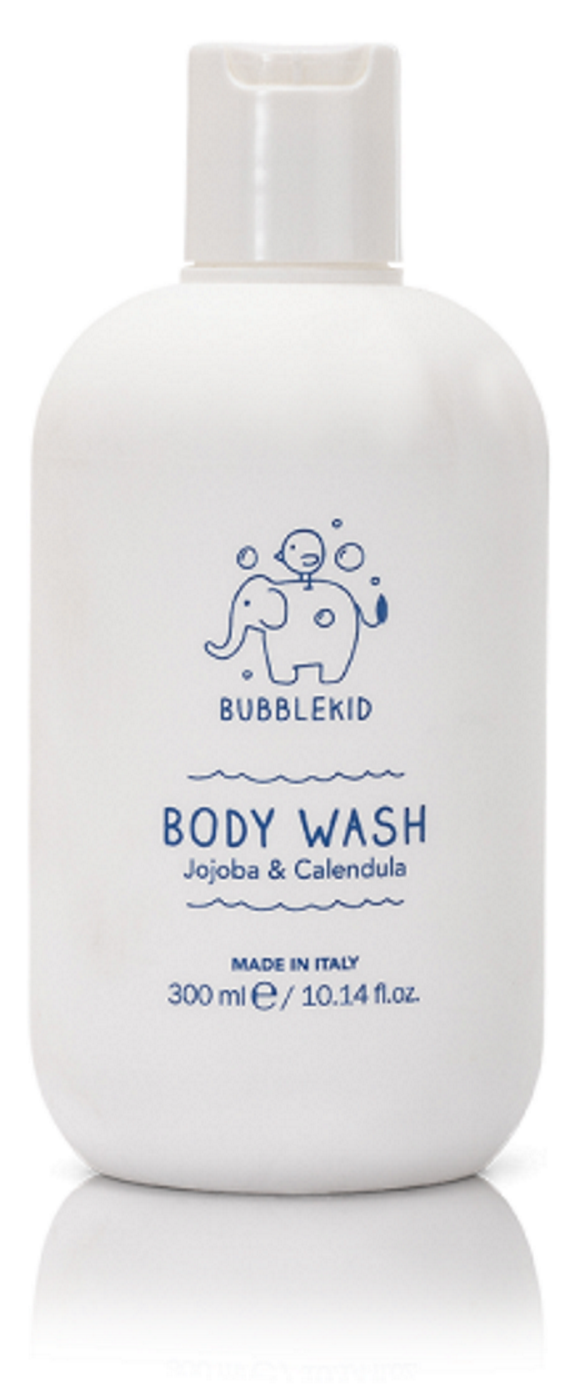 Protective Body Oil – 125ml
Extra moisturising and protective body oil. Ideal for all skin types, even the most sensitive and delicate, such as those of pregnant women and babies from the first days. Thanks to its content of vitamins, especially those of the B group, it has great emollient, moisturising and calming properties for the nervous system, which is why it is also the most widely used in baby massage courses, to enhance its relaxing effect. Excellent adjuvant in the prevention of stretch marks.
Shampoo – 300ml
Gentle cleansing shampoo, particularly suitable for children's skin and hair. Does not irritate the eyes and does not cause tearing.
No-Rinse Conditioner – 125ml
Detangler specifically formulated for children's hair, no-rinse conditioner. Ideal for combing out and loosening knots even on longer hair.
Hair Oil – 125ml
Illuminating and Protective Hair Oil. Conditioning and moisturising oil with a silky effect.

Bubblebag
CHF 5.- incl. VAT
Our exclusive 100% cotton bag