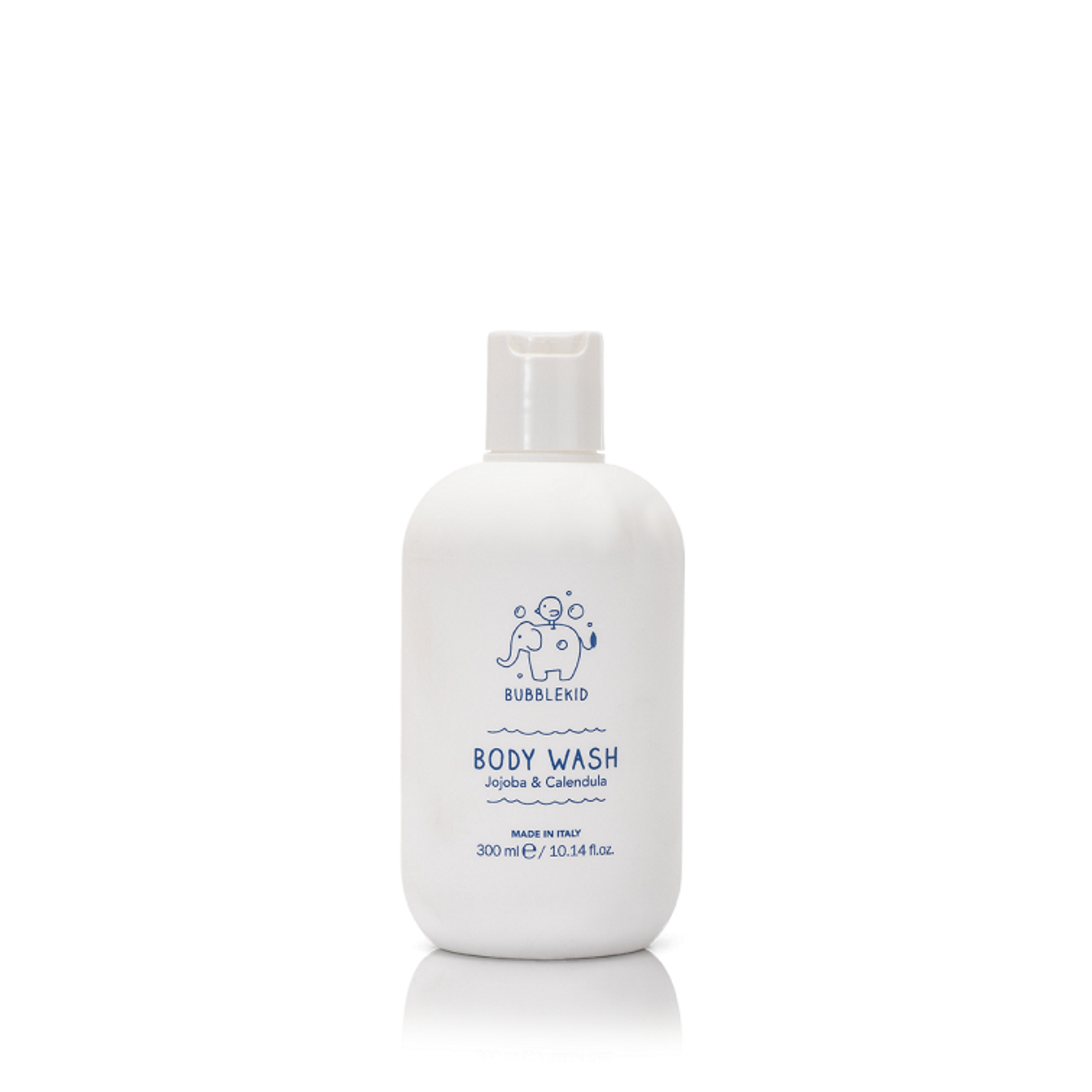 Description:
Moisturising Body Wash.
A safe and gentle formulation that gently cleanses the skin, providing an important emollient action and preventing dehydration.
Children's skin is half as thin as that of adults and very fragile, and therefore more delicate, and tends to absorb all cosmetics very easily. It is therefore essential to use a gentle cleanser that respects the hydrolipidic film, the skin's natural protection, which is much weaker in children.
Directions for use:
Apply to a damp sponge and massage gently over the whole body in circular movements. Rinse.
Botanical Ingredients:
The following natural and organic ingredients are present in the majority of the product:
– Jojoba Oil has moisturizing, emollient, revitalizing and elasticizing properties. It deeply nourishes skin tissue and hair texture. Your baby's skin will be moisturized and protected, their hair soft and shiny.
– Calendula Oil was chosen for its protective and soothing properties, perfect for sensitive baby skin. It has anti-inflammatory properties that are ideal for preventing and treating skin irritations (such as diaper rash).
– Used as a strongly moisturizing element, Aloe Vera has numerous applications in cosmetics due to its many properties. It has regenerating and anti-inflammatory properties, Aloe Gel being rich in vitamins.
Safety:
No Acrylate, No Parabens, No SLS/SLES, No Petrolatum, No Paraffinum.
Nickel tested.
Vegan.
INCI list:
Botanical ingredients (76%): Calendula Officinalis Flower Extract, Simmondsia Chinensis (Jojoba) Seed Oil, Aloe Barbadensis Leaft Juice, Saccharomyces Ferment Filtrate, Glycerin Disodium, Laureth Sulfoseccinate Sodium, Chloride Benzyl Alcohol, Potassium Sorbate.
Other ingredients: Magnesium Laureth Sulfate, Phenoxyethanol, Sodium Benzoate, Parfum.