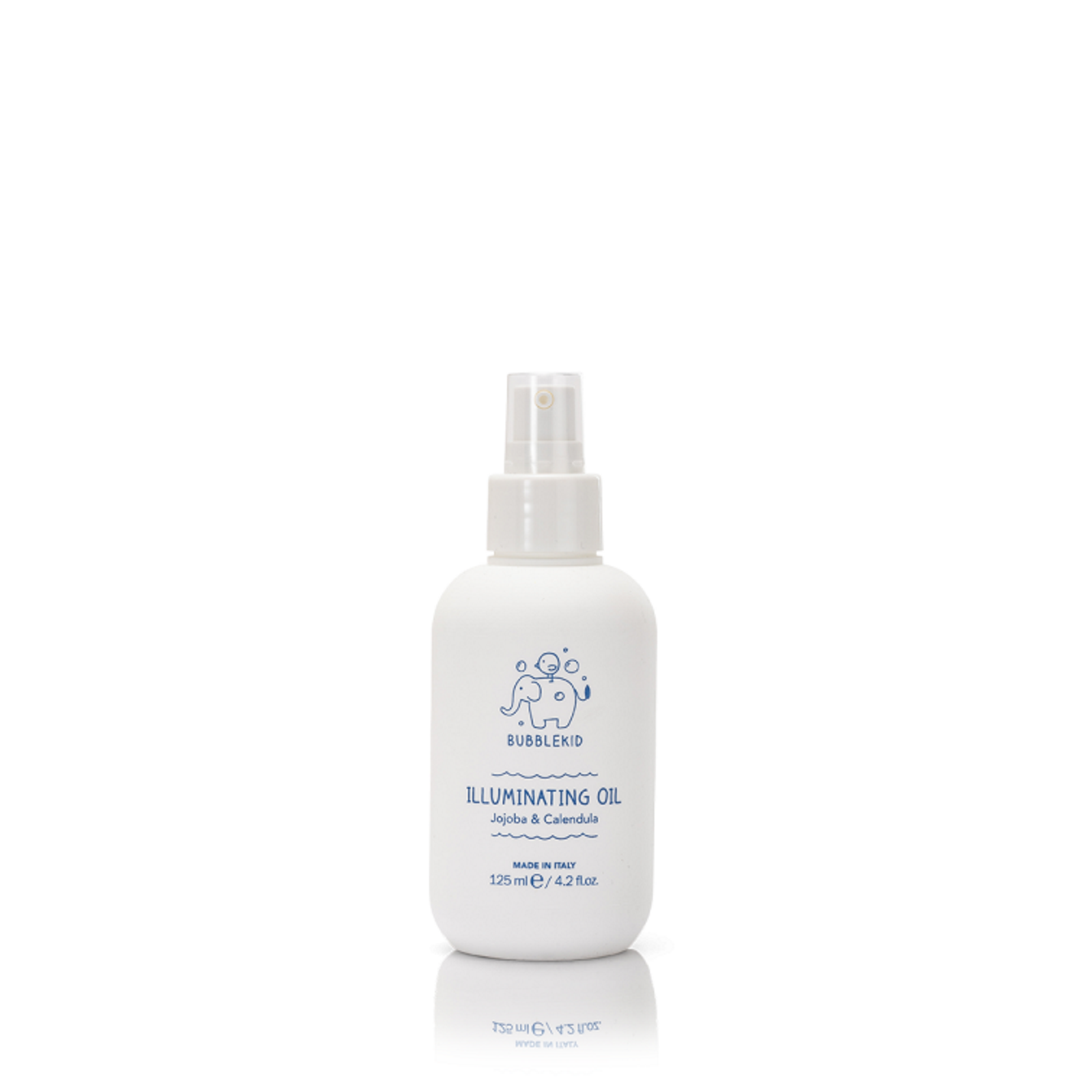 Description:
Illuminating and Protective Oil.
Conditioning and moisturizing oil with a silky effect. The use of an oil for the hair, especially medium to long hair, is useful for combating dryness and weakening, protecting the most delicate lengths and ends.
Directions for use:
Either apply it to lengths and ends before drying to ensure detangling and better absorption.
Or use it after drying on lengths and ends only to give shine and silkiness.
Botanical Ingredients:
The following natural and organic ingredients are present in the majority of the product:
– Jojoba Oil has moisturizing, emollient, revitalizing and elasticizing properties. It deeply nourishes skin tissue and hair texture. Your baby's skin will be moisturized and protected, their hair soft and shiny.
– Calendula Oil was chosen for its protective and soothing properties, perfect for sensitive baby skin. It has anti-inflammatory properties that are ideal for preventing and treating skin irritations (such as diaper rash).
Safety:
No Acrylate, No Parabens, No SLS/SLES, No Petrolatum, No Paraffinum.
Nickel tested.
Vegan.
INCI list:
Botanical ingredients (56%): Simmondsia Chinensis (Jojoba) Seed Oil, Calendula Officinalis Flower Extract
Other ingredients: Cyclopentasiloxane, Dimethiconol, Denaturated Alcohol, Parfum